We provide youth with:
The opportunity to experience the outdoors in a family type atmosphere.
Encouragement to develop self-awareness, independence and self-confidence while making good choices.
New adventures and skills while learning to problem solve.
An increased sense of environmental awareness and sustainability.
Fun-filled experiences, new memories and lots of laughs.
During our girls
camps in Canada
, summer canadian
camp Ontario
programs, we strive to provide families with time to bond, create memories and learn new skills. Throughout our
camps in Canada
and girls' programs,we aim to encourage girls to try new things, learn how to problem-solve, and develop a keen sense of independence. We are located in Highland Grove, Ontario just 2.5 hours north of Toronto and 30 minutes south of Algonquin Park.
We welcome children with Juvenile Rheumatoid & Idiopathic Arthritis. Speak to Suzanne about our flexible schedule.
Winter Address (August 25 - June 5)
Camp Diamond c/o One Symphony Road,
Peabody, MA 01960 Phone: 647-286-3816
Fax: 617-202-9289

Summer Address (June 6 - August 24)
RR#1, Highland Grove, ON K0L 2A0
Phone: 613-339-1929
Fax: 613-339-2750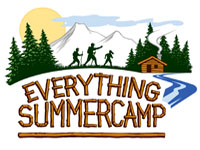 Everything Summer Camp
1-800-535-2057
Diamond campers get a great discount on
the Pop Up Soft Trunk and lots of other camp gear.